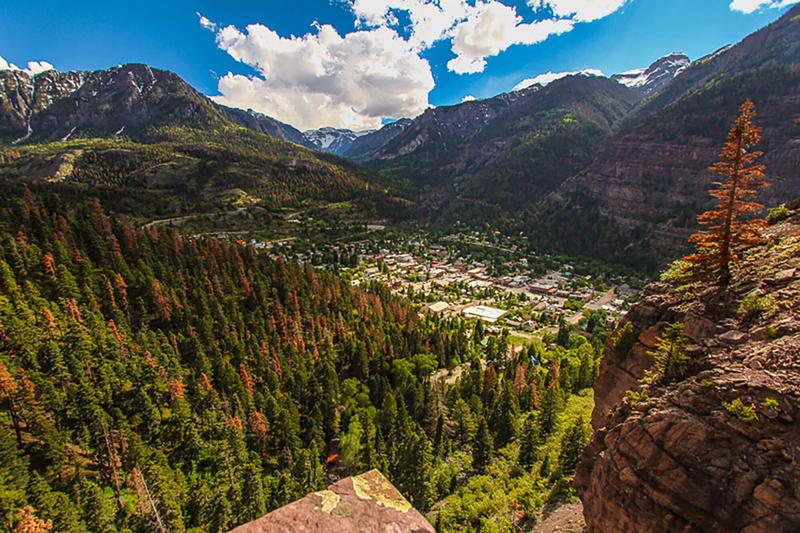 Denver to Ouray on a Budget: Our 2023 Roadtrip Guide
Published on: 04 March 2023
Free activities
Road Trip
Things to Do
Road Trip Guide Denver to Ouray, Colorado
Are you looking for a budget-friendly adventure through the rugged mountains of Colorado? If so, grab your backpack and hit the road from Denver to Ouray! This route is packed with breathtaking views, outdoor activities, and free attractions that won't break the bank. So let's start our journey!
Day 1: Denver to Breckenridge
Stop 1: Red Rocks Park and Amphitheatre
Distance: 15 miles from Denver
Travel Time: 30 minutes
Start your day with a visit to the Red Rocks Park and Amphitheatre. This stunning park is famous for its towering sandstone formations and open-air amphitheater that has hosted concerts for over a century. Take a hike on the trails or simply enjoy the scenery, or visit the amphitheatre which has hosted plenty of world-class acts. This is a must-do stop when driving from Denver to Ouray.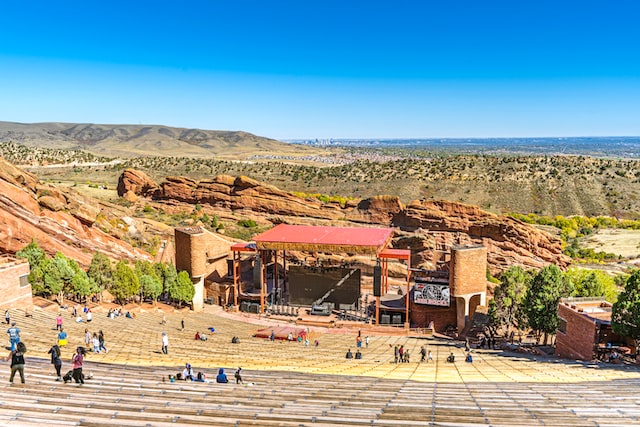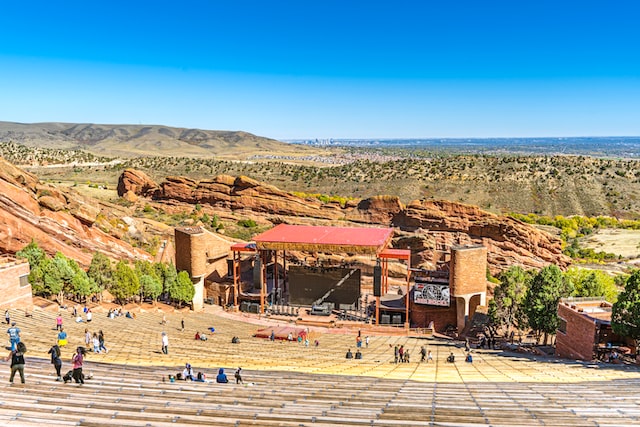 Stop 2: Georgetown
Distance: 45 miles from Red Rocks Park
Travel Time: 1 hour
Next, head to Georgetown, a charming mountain town with a rich mining history. Walk along the main street and admire the colorful Victorian buildings that have been preserved from the town's heyday in the late 1800s. Visit the Hotel de Paris Museum, a restored 19th-century hotel that offers a glimpse into life during Colorado's mining boom.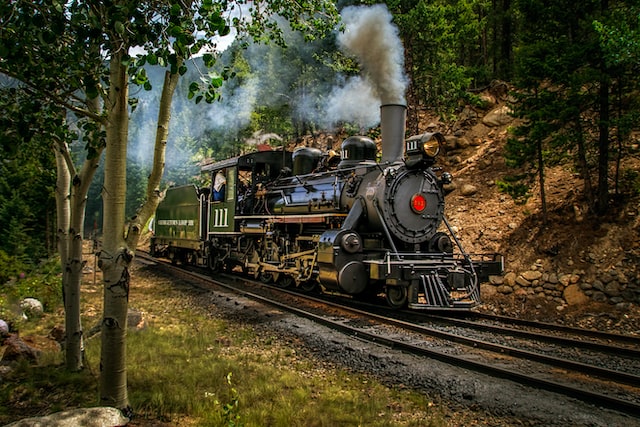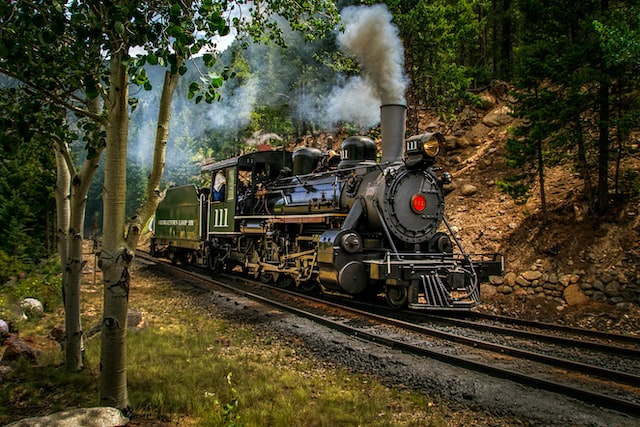 Stop 3: Loveland Pass
Distance: 13 miles from Georgetown
Travel Time: 20 minutes
Take a drive up the winding road of Loveland Pass, which offers panoramic views of the surrounding mountains. This high-altitude route is one of the most scenic drives in Colorado, and it's free! Stop at the top and take a short hike to get a closer look at the rugged landscape.
Stop 4: Breckenridge
Distance: 18 miles from Loveland Pass
Travel Time: 30 minutes
End your day in Breckenridge, a picturesque town nestled in the Rocky Mountains. Take a stroll down Main Street, where you'll find a variety of shops, galleries, and restaurants. Relax in one of the town's many parks, or take a scenic gondola ride up the mountain.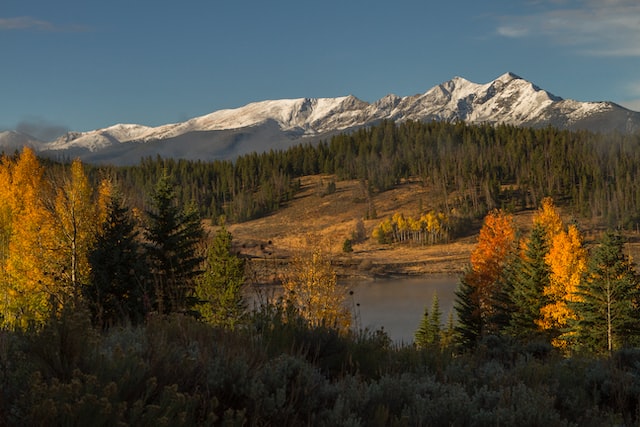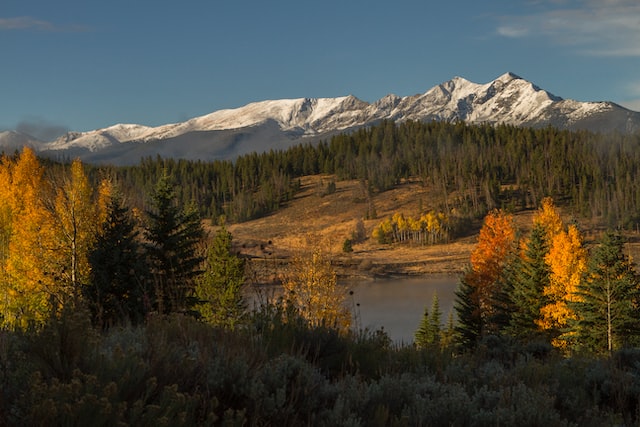 Breckenridge Brewery & Pub
This local favorite has been serving up award-winning craft beer and delicious food since 1990.
Their menu features a variety of options, including pub favorites like burgers and fish and chips, as well as more elevated dishes like grilled salmon and roasted beet salad. And of course, their beer selection is top-notch, with options ranging from classic IPAs to seasonal brews. The brewery itself is also worth a visit. Take a tour to learn about the brewing process and history of the brewery, or simply enjoy a pint in the cozy pub atmosphere. With its great food, excellent beer, and friendly service, Breckenridge Brewery & Pub is definitely a must-visit spot in Breckenridge.


Day 2: Breckenridge to Ouray
Stop 5: Hoosier Pass
Distance: 23 miles from Breckenridge
Travel Time: 40 minutes
Drive over Hoosier Pass, one of the highest mountain passes in Colorado, for breathtaking views of the Tenmile Range and the Continental Divide. Stop at the summit and take a short hike to see alpine wildflowers and maybe even some wildlife.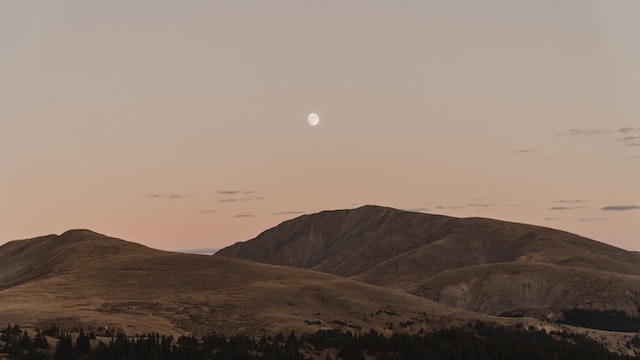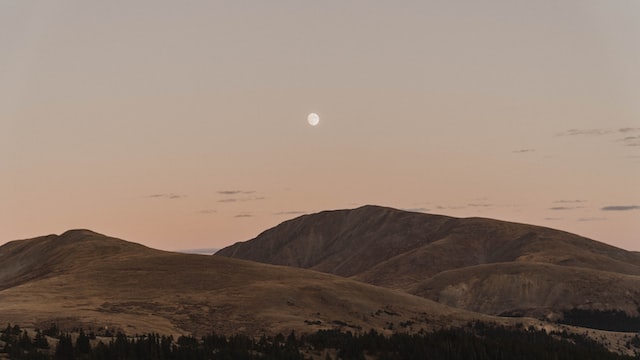 Stop 6: Buena Vista
Distance: 36 miles from Hoosier Pass
Travel Time: 50 minutes
Next, head to Buena Vista, a quaint town nestled in the heart of the Arkansas River Valley. Stroll down Main Street and check out the local shops and eateries. Relax at the Buena Vista River Park, where you can go fishing, kayaking, or simply enjoy the scenery.
Stop 7: Black Canyon of the Gunnison National Park
Distance: 115 miles from Buena Vista
Travel Time: 2 hours 30 minutes
Visit the Black Canyon of the Gunnison National Park, which boasts some of the steepest cliffs and oldest rock formations in North America. Take a scenic drive along the South Rim Road, where you'll have stunning views of the canyon and the surrounding landscape. If you have time, take a short hike on one of the park's trails.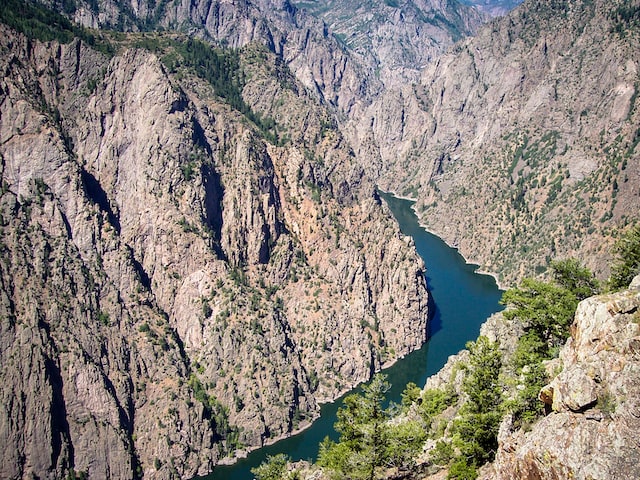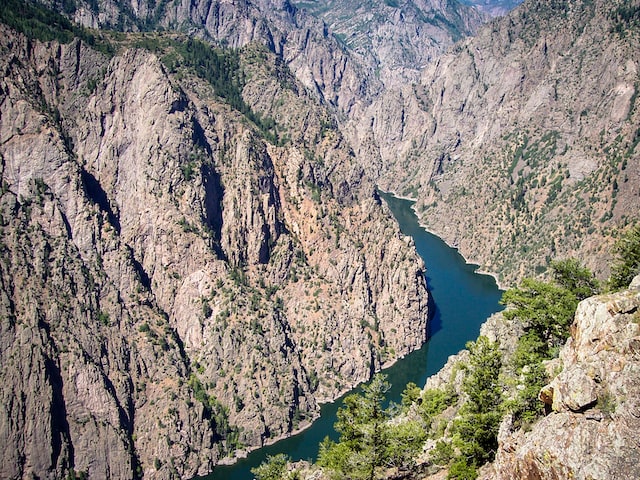 Stop 8: Ouray
Distance: 67 miles from Black Canyon of the Gunnison
Travel Time: 1 hour 30 minutes
End your journey in our stunning Ouray, a charming mountain town known as the "Switzerland of America" for its alpine scenery. Take one of our half-day canyoning tours or explore some of the area using this Ouray half-day guide.